To add users and give them access permissions, navigate to the SETTINGS > MY STAFF tab of the NeuLevel CRM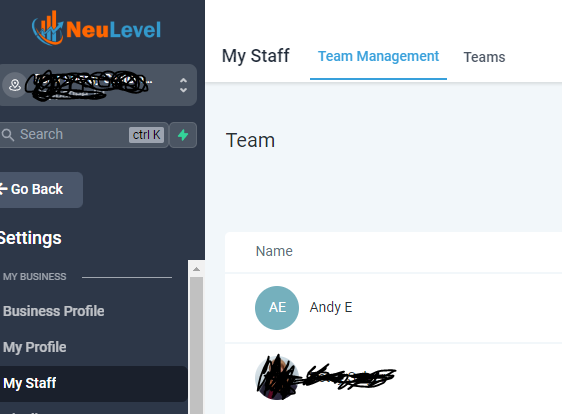 Click the     Button in the upper right hand corner.

Go through and set each of the staff members available configurations and basic info: User info, User permissions, User Roles, Calls & Voicemail, User Availability, User Calendar Config.

Save staff info to add them to your team. Email will be sent automatically to their inbox.
Add staff members and organize them into teams under the TEAMS tab.
Edit user permissions or access anytime by returning to STAFF Tab.