We Keep Your Home Dry & Safe

NeuWeb Marketing

R5 Construxtion
TARGETED OUTREACH  |  PROVEN NURTURING SYSTEMS  |  BUILDING CUSTOMER RELATIONSHIPS
We Partnered With R5 Construxtion On A Customized Lead Generation Mission
R5 Construxtion is a tri-state roofing and home exterior company servicing multiple locations across the Midwest in Ohio, Michigan, and Indiana. We partnered with R5 and help build internal systems to create SOP's for sales and marketing. Then Implementing our digital strategy we created an influx of qualified leads from Facebook and Google, got them to reach out and book a time, and tracked all efforts with a CRM software.
We appreciate the chance to work with this local roofing company.
Search Engine Optimization
Advanced Analytics & Resources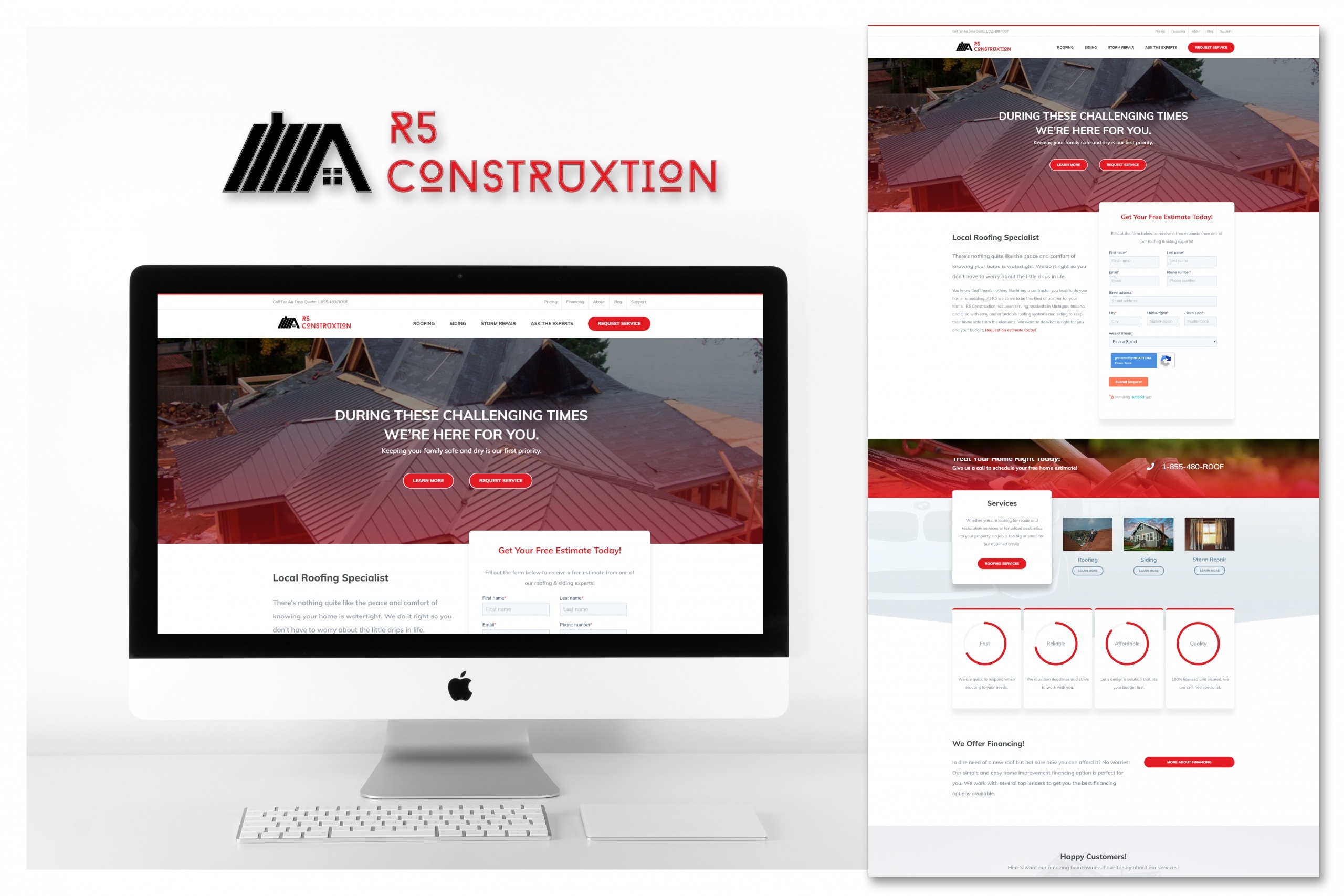 Most Recent Results
R5 Construxtion has expanded into multiple locations and obtained an average of 25-35 lead a month through our system in 2020 during the Covid Crisis. Now that's results!