We Keep Your Home Dry & Safe
TARGETED OUTREACH  |  PROVEN NURTURING SYSTEMS  |  BUILDING CUSTOMER RELATIONSHIPS
R5 Construxtion
R5 Construxtion is a tri-state roofing and home exterior company servicing multiple locations across the Midwest in Ohio, Michigan, and Indiana. We partnered with R5 and help build internal systems to create SOP's for sales and marketing. Then Implementing our digital strategy we created an influx of qualified leads from Facebook and Google, got them to reach out and book a time, and tracked all efforts with a CRM software.
The results were better than we expected  generating 15-30 leads a month that were qualified compared to HomeAdvisor or other list generation tactics. Before sales people would spend their week knocking on a list of 300 "qualified" leads just to have them say "I've never heard of you?" After implementing our tactics; homeowners were familiar with the brand name, understood the expectations, and were mostly available for in person roof inspections after becoming a verified lead. A drastic improvement in quality over quantity.
To get a system like this for your roofing company check out our 10 leads in 10 days challenge!
Search Engine Optimization
Advanced Analytics & Resources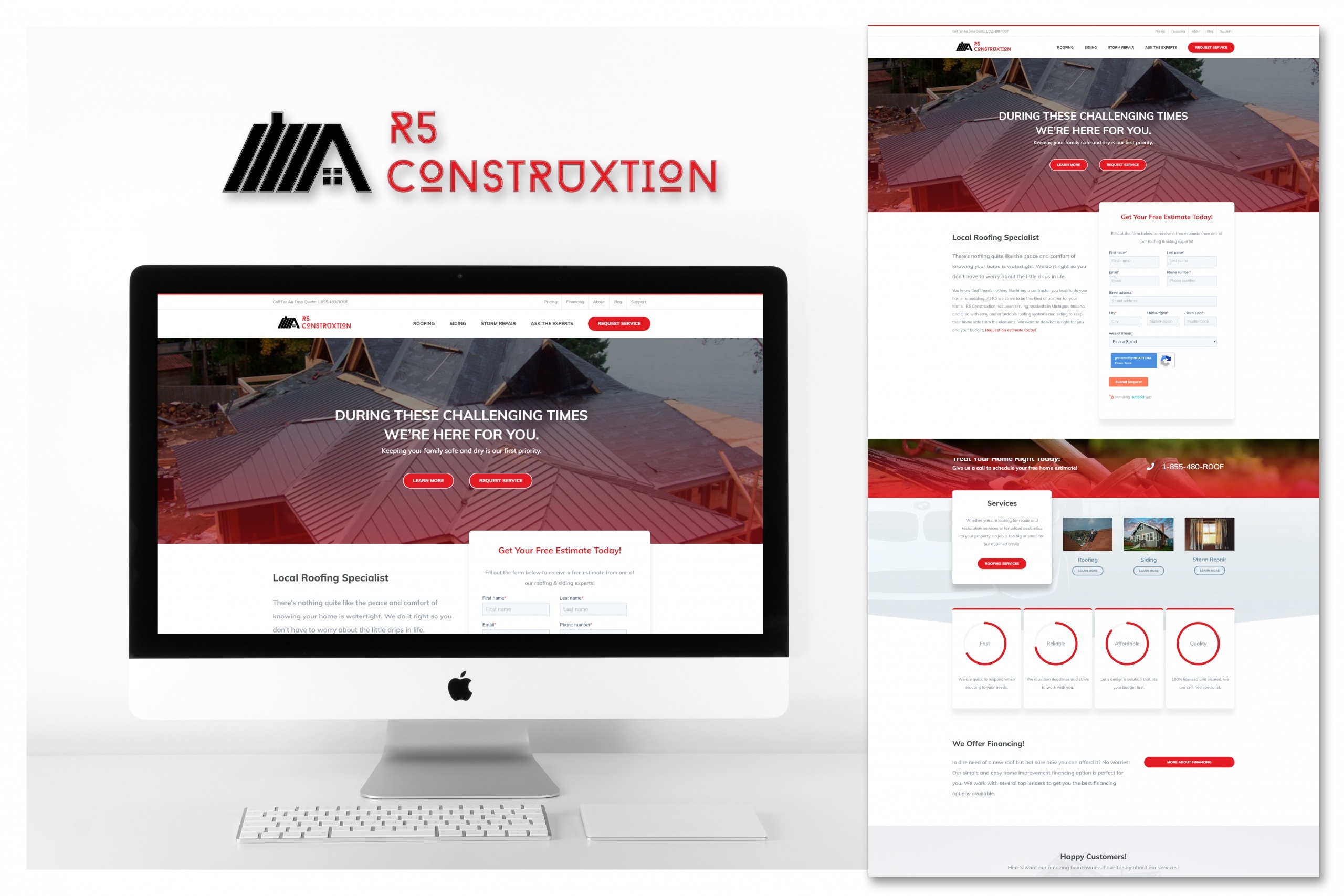 Project Results
R5 Construxtion has expanded into multiple locations and obtained an average of 25-35 lead a month through our system in 2020 during the Covid Crisis. Now that's results!