Test Drive Our System & Get 10 Qualified Roofing Appointments in 10 Days Guaranteed!
Our residential service partners are filling up their calendars, enrolling new high-value clients, and scaling their businesses…
…WITHOUT Home Advisor, cold calling, door knocking, drive-ups, yard signs, trade shows, or going to networking events.
Let Us Earn Your Business…
You need an EXCLUSIVE lead source you can count on. Stop fighting for expensive leads and use our system to generate your own. This is a must have system for residential contractors looking to scale their business. And I'm not just some guru saying do it cause I say it works.
I built my first roof at 15 years old and grew up working in the construction industry. I've done everything from drain fields to entire home builds from the ground up. When I was a roofing sales manager I noticed a need for  better marketing and earning exclusive leads that were easy to sell.
Since then I've developed a system that finds homeowners and gets them to book a time with you on autopilot. We are test running our new platform with this system and would like to earn your business by sending you 10 leads in 10 days for free. Just pay a minimal amount for ad spend directly to our advertiser and we'll do our part for free. 10 leads in 10 days guaranteed or we will continue to work for free until we do.
Our goal is show you a better way of marketing your brand and help you scale. In the last two years I've helped generate over $3Million dollars in sales for our partners and we want to blow that number out of the water in 2021. Would you be willing to partner with us and accept our free test drive as a way to earn a seat at the proposal table? Simply fill out the form and book a time with me to show you the system and talk details. Thank you for your time.
Let's talk soon.
Sam Neudeck
Owner/CEO,  NeuWeb Marketing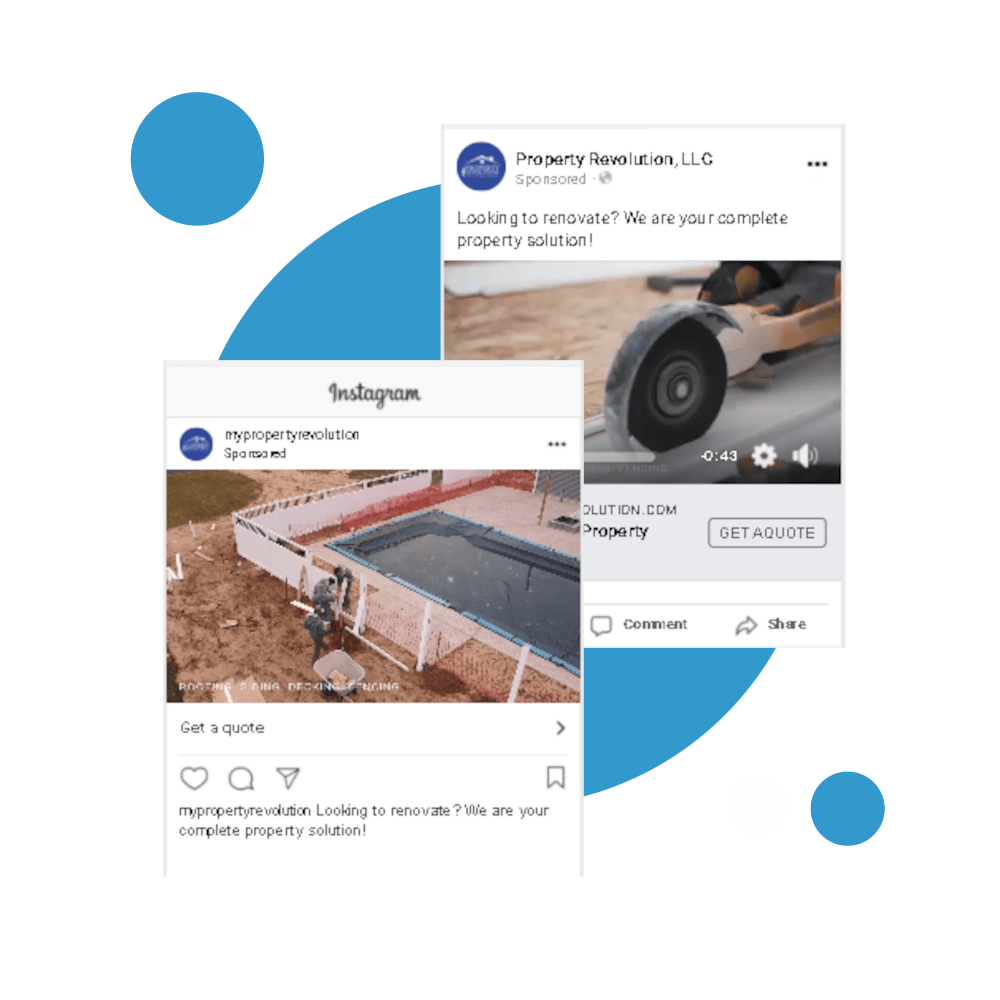 What We'll Do
We'll create a combination of proven ads with your branding and run them to a hyper targeted local audience that fits your ideal customer based on your current customer list.  
We'll setup a follow up system based on your current sales strategy to pre-qualify and send leads directly to your calendar or sales team.
We'll send you 10 EXCLUSIVE to you, pre-qualified leads in the next 10 days OR we will continue to work for free until we do.  
All we ask is that we have the chance to go ahead and enroll you in our full system after the trial run.
How We Do It
Our goal is to save you time and money and provide a scalable lead source EXCLUSIVE  to your brand.
We love getting results and last year our partners saw over a million dollars in new revenue.
"Sam from NeuWeb marketing built our company's site and we frequently receive compliments on its quality. The leads are very good quality similar to word of mouth leads."
Home Improvement / Property Management
9 reviews on
Working with Sam is great - he really listens to you to come up with a tailor-made strategy.
The best of the best when it comes to your local marketing agency. They went the extra mile without me having to ask, exceeded their promised quality, and Sam is the guy to talk to when it comes to marketing. Love NeuWeb. Talk to Sam, he's a great guy
Sam is the most attentive to detail individual I know. He created and designed my companies logo, helped me market and guided me through better advertising for my business. I would highly recommend!
Sam does excellent work. Before we worked with neuweb, we had a very basic webpage and almost no social media interaction. Now we have an incredible website that is generating leads and a very active social network. We are very happy with how easy it is to work with sam and all the options that are available to us. We couldn't be happier with the work that he has done and the services he provides.
Sam from Nueweb marketing is very talented. He built our company's site and we frequently receive compliments on its quality.
Best bang for your buck for websites and marketing you can get. Sam knows what he is doing and gets you results fast. He took me from no web presence to getting leads in through my website and his advertising efforts. Defiantly recommend.