Small Business Marketing that gets results.
We can help you create a killer marketing campaign that gets the results you need to grow your business. Book a FREE Digital Strategy Session to get a FREE audit of your current digital strategy. We'll also create for you a digital blueprint to get more results out of your web presence.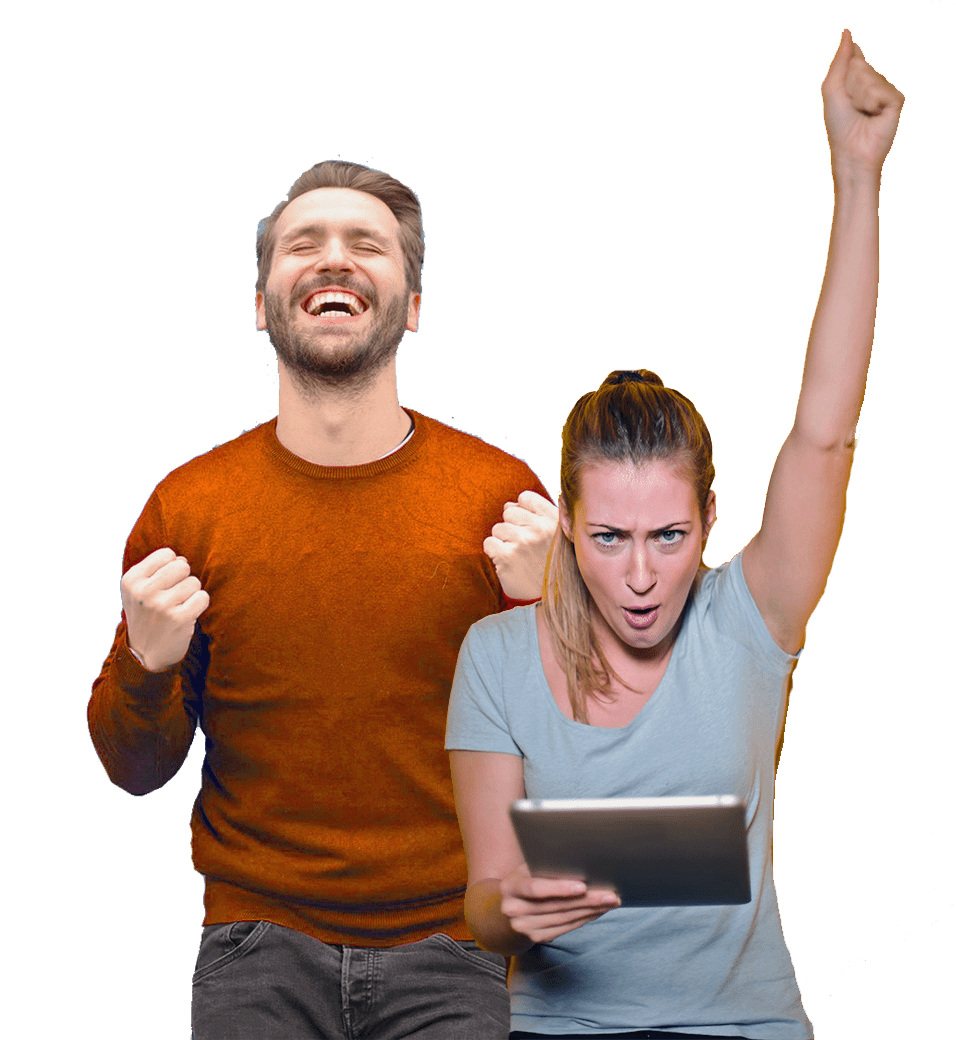 WE ARE
NEUWEB
MARKETING .
WEB DESIGN | SEO | DIGITAL ADS
We don't create marketing campaigns that just look good on paper,  your digital presence should bring you more income, warm leads and create sales opportunities for your business.
We help you fill the gaps in your marketing funnel by creating a website that converts, ranking it high in search engines,  and collecting new leads through multiple digital advertising campaigns.
Everything we do is designed to help you achieve your goals and grow your business!
KALAMAZOO, BATTLE CREEK, GRAND RAPIDS, LANSING, PLAINWELL, THREE RIVERS, WARSAW, GOSHEN, AND NATIONAL CLIENTELE.
MARKETING FOR SMALL BUSINESSES
.
At Neuweb Marketing, we've developed a super effective, unique, and proprietary system that will consistently provide your business with new customers.
We are laser focused on delivering PROVEN marketing systems that provide you 5-10 X ROI. Unlike most generalists, we specialize in a specific type of marketing that puts you in front of prospects looking for your services. If you're ready for a specialist to approach to your business with the same level of commitment and expertise as you approach your clients then let's set up a time to talk.
DIGITAL ADVERTISING
For those who are serious about taking their marketing efforts to the next level.
Rapid Growth
Pay-per-click marketing campaigns that drive real traffic to a converting offer. Get more leads and sales!
SMARTER WEB DESIGN
What good is a website if it doesn't serve up qualified leads often?
Convert Your Traffic
Get a beautiful website that actually connects with your ideal customer and converts traffic into paying customers.
SEARCH OPTIMIZATION
Looking to rank higher in searches and get more phone calls?
Powerful SEO Ranking
Let's blast your brand across the web and get people in your local area finding you at the top of the page!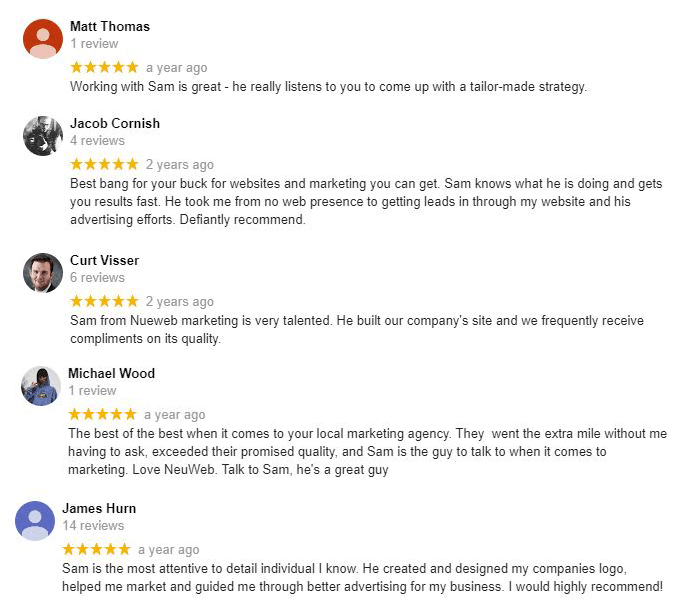 We take education seriously! NeuWeb Marketing is a certified Inbound Marketing agency through HubSpot Academy and is a partner of this industry leading CRM platform. Market with confidence.
Years of hands on experience in the trenches on the Facebook Ad Manager combined with annual certification training gives you the upper hand when leveraging our services.
"From the very beginning (almost 7 years) we've been using the WordPress platform to create stunning websites and provide a marketing hub for small businesses. We know code!
ACCELERATE


YOUR BUSINESS GROWTH

.