Water Follows The Path Of Least Resistance
TARGETED OUTREACH  |  PROVEN NURTURING SYSTEMS  |  BUILDING CUSTOMER RELATIONSHIPS
Professional Basement Services – Nashville, MI
Professional Basement Services is a basement waterproofing company based out of Nashville, Michigan. They service a large area of Michigan and Indiana with their one of kind waterproofing and foundation services. These are are seriously the real deal! Very humble leadership leads to a customer first, we won't quit till it's done right.
We've had the pleasure of maintaining their website, for several years and we always get comments about the design in our presentations. This is a company we've prepped for growth and it just waiting on the taking the plunge into modern marketing. Still We recommend Professional Basement Services for anyone looking to have the job done right the first time with no games or added costs. Straight up quality.
Search Engine Optimization
Advanced Analytics & Resources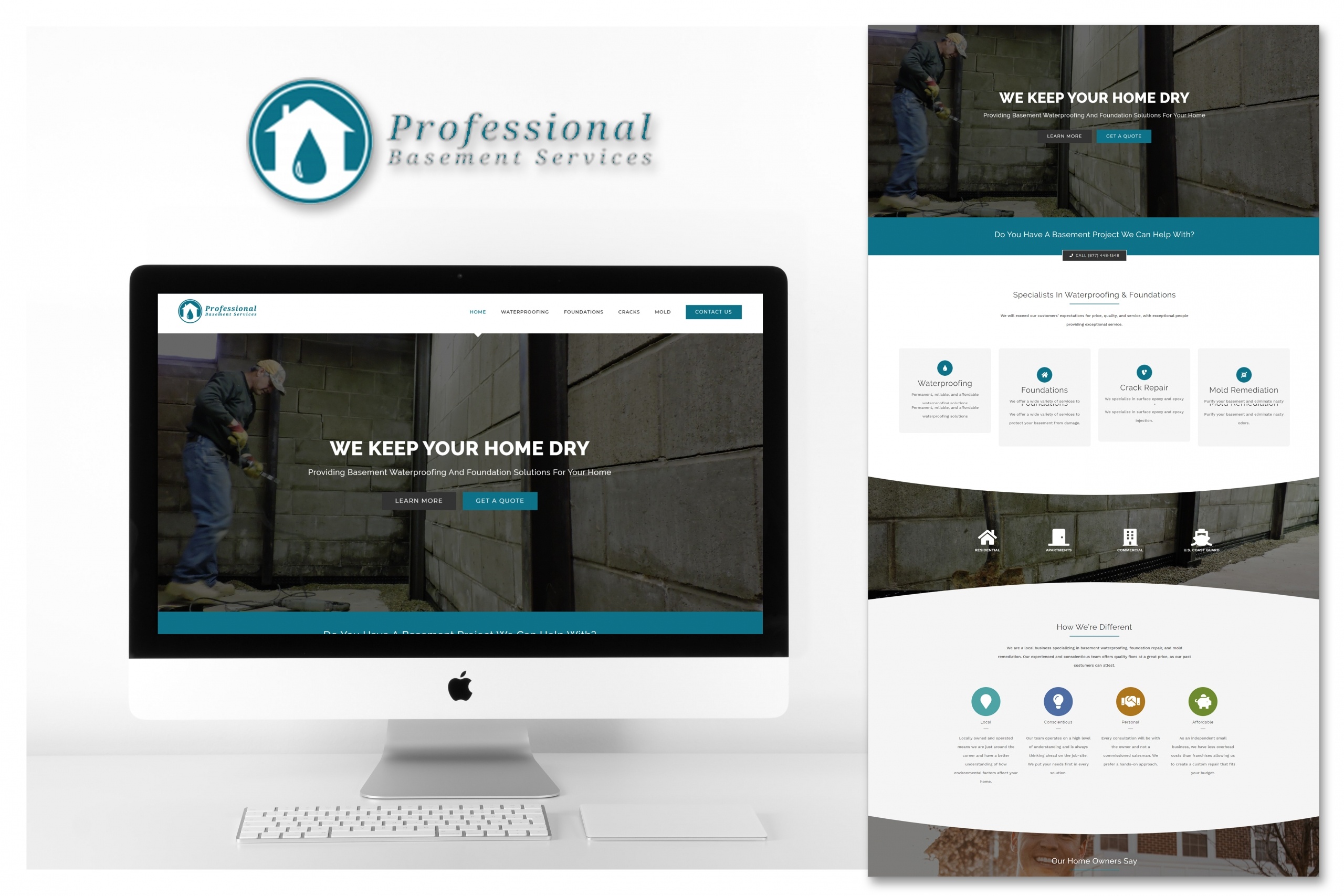 Focusing their web site growth, we have been able to rank their business and get a fair number of calls from the site. The magic of this strategy is that if they ever need a good source of exclusive leads, all they have to do is turn on the advertising. Let us help design your new website today!