Guiding You With Knowledge & Compassion


Patten's Michigan Monuments
TARGETED OUTREACH  |  PROVEN NURTURING SYSTEMS  |  BUILDING CUSTOMER RELATIONSHIPS
We've Partnered With Patten's Michigan Monuments On A Customized Business Growth Mission
Patten's Michigan Monuments is a monument maker located in Hastings Michigan with locations across West Michigan. this family owned business started in 1917 and has survived the great depression and is now in the fourth generation of the Patten's legacy.  They faced many challenges when they came to us. With virtually no web presence or marketing/sales strategy in place, we created a digital system that actually serves as the backbone of who we are today.
Along the journey with this amazing company we have faced such challenges as outranking competitors with the same name, creating a viral video that became a massive source of new business, and implementing consistent and scalable marketing tactics into their overall business model. When you experience a loss of life you want to deal with reasonable people. Patten's is so much more. Personal, friendly, caring, compassionate, everything you want from someone designing the memorial of a life well lived.
Search Engine Optimization
Advanced Analytics & Resources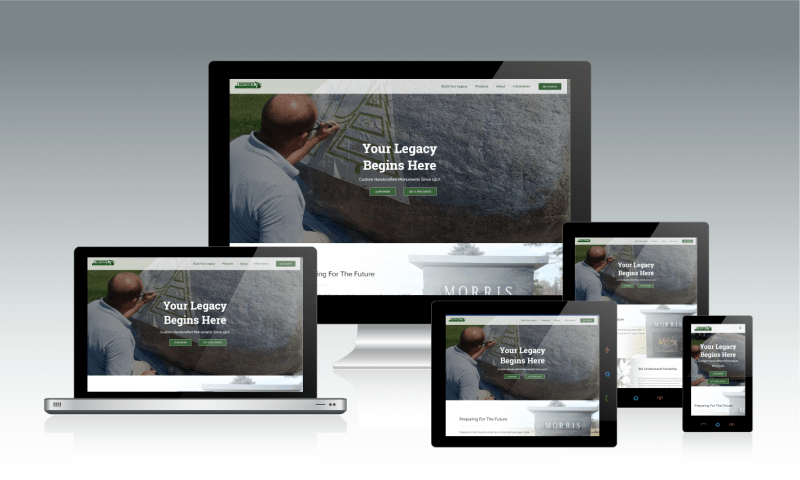 Most Recent Results
Over the last 5 years we've become amazing partners with this local company and have seen some super results. Increasing annual revenue and helping expand sales teams. Check it out!