NeuWeb Marketing

Statewide Insurance Advisors
TARGETED OUTREACH  |  PROVEN NURTURING SYSTEMS  |  BUILDING CUSTOMER RELATIONSHIPS
We've Partnered With Statewide Insurance Advisors On Building A Custom Web Solution
Statewide Insurance Advisors is a small insurance agency  in Hickory Corners Michigan. Servicing Clients around the US, this agency is sure to find the best deal on the market for your insurance needs. We were asked to create a much more pleasing web design that attracted customers and ranked locally. We achieved just that releasing their website in 2017 and revamping it again in 2020.
Search Engine Optimization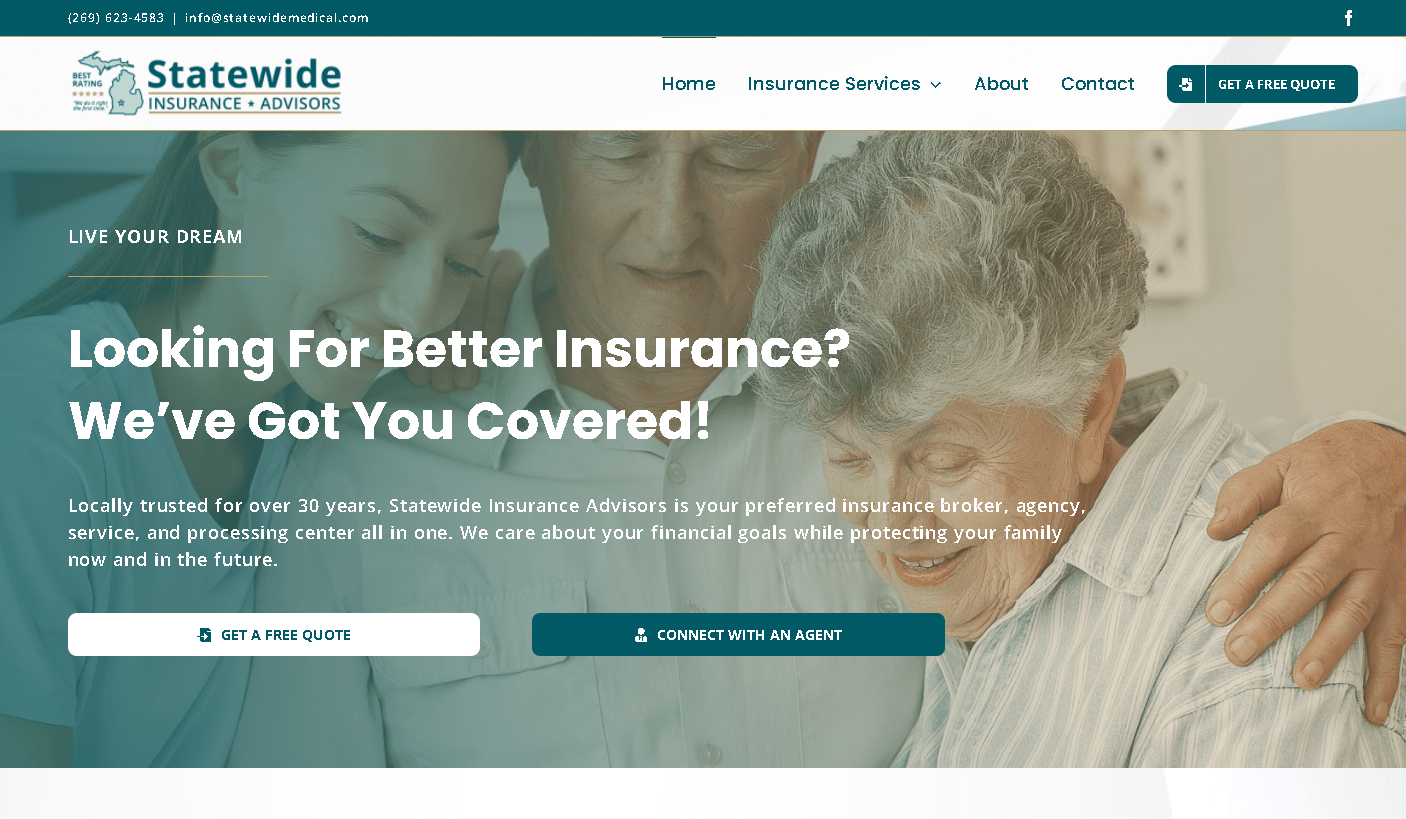 Your Satisfaction Guaranteed – Our Promise
We stand behind our products and services.