Creating Beautiful Spaces
NeuWeb Marketing

Staging Consultants
TARGETED OUTREACH  |  PROVEN NURTURING SYSTEMS  |  BUILDING CUSTOMER RELATIONSHIPS
We've Partnered With Staging Consultants For A Boosted Web Presence Project
Karen Scovie of Staging Consultants is one of the most exciting clients to work with. She is recognized as one of the top Home Staging professionals in her industry and has won awards for her knowledge and expertise. Based in Battle Creek, Michigan, Staging Consultants provides solutions for realtors and homeowners for selling their homes at a higher price through interior design.
We built Karen's website in 2017 and quickly ranked it number one in her area for her services. This allowed her to finally compete with her biggest competitors and she has seen plenty of growth since then. Need to sell your home for more? Contact Staging Consultants today!
Search Engine Optimization
Advanced Analytics & Resources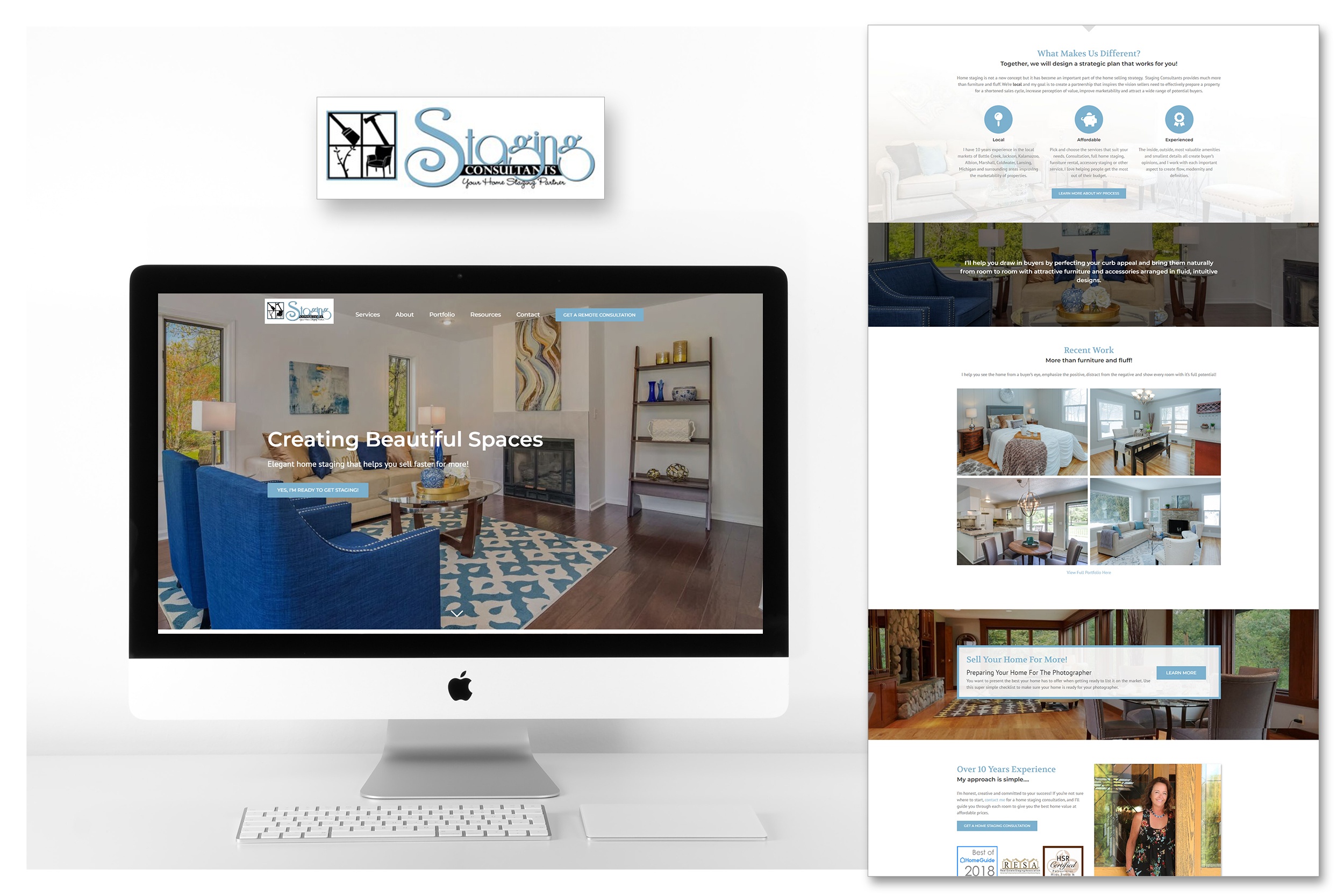 Karen's website paid for itself within the first 30 days!