It's Time To Grow Your Passion.
SMARTER WEB DESIGN  |  ECOMMERCE  | SEO
Hummingbird Roses
Hummingbird Roses is a passion project online rose nursery owned and operated by Mindy Aubuchon of central Michigan. She specializes in hearty northern roses that are hard to find and grow well in colder climates. A true horticulture enthusiast and one of the most amazing plant growers we've had the pleasure of meeting.
Mindy hired us to build her an online platform that fit her growing needs. She needed to get found online and have a professional catalog available for those looking to purchase roses online. We completed and launched the project in 2017 and have been thrilled with the results. View hummingbird roses.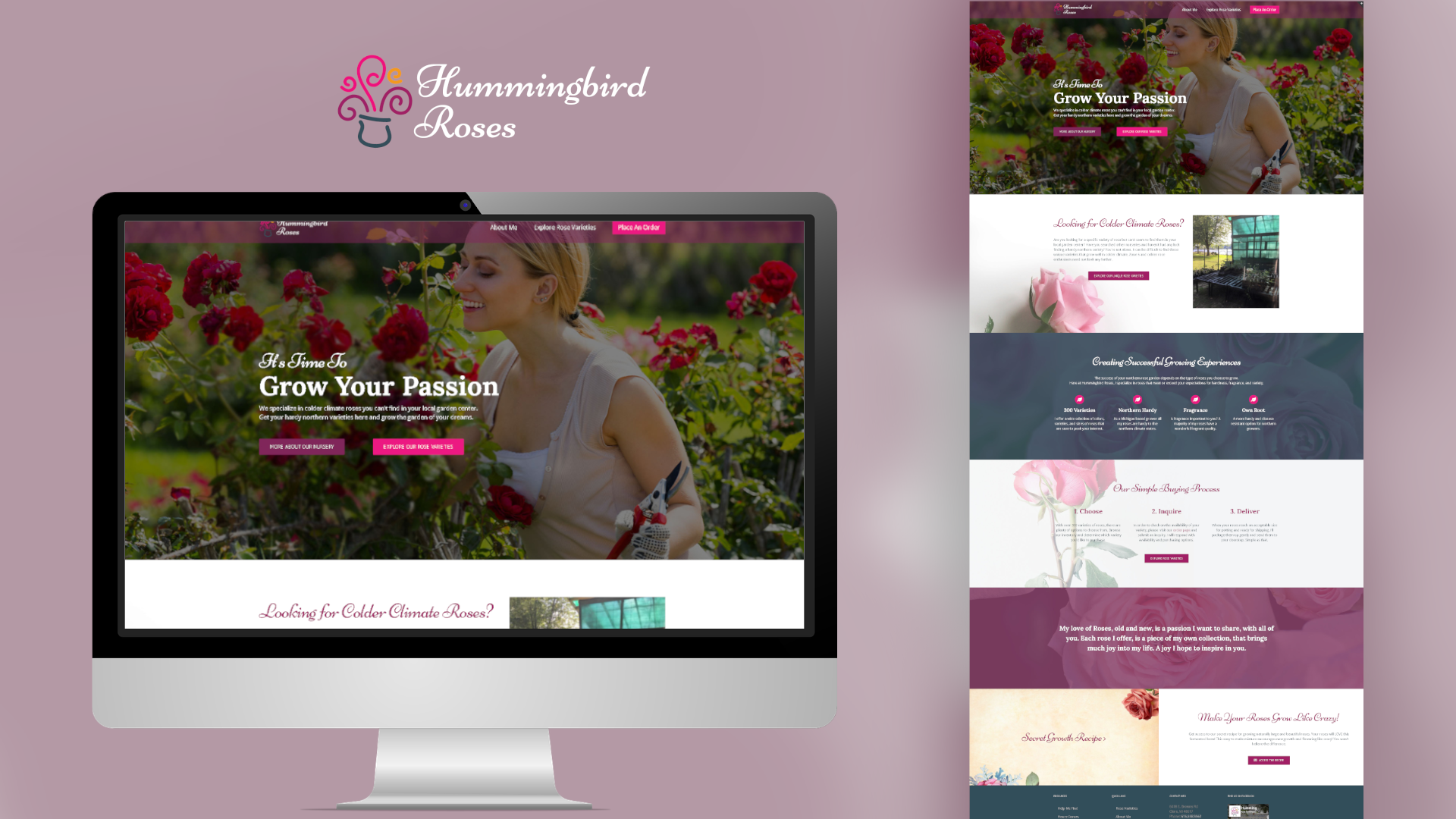 Search Engine Optimization