Where Quality Auto Repair Meets Family Level Service
TARGETED OUTREACH  |  PROVEN NURTURING SYSTEMS  |  BUILDING CUSTOMER RELATIONSHIPS
Experts Auto Service – Elkhart, IN
Experts Auto Service in Elkhart Indiana, is an amazing small business ran by our main guy Moe. We first bumped into Moe when our owner Sam had to get an emergency tire repair while on a trip. Moe and the crew did fantastic work and after chatting awhile we realized we were on the same page when it came to business ethics and a desire to grow online.
Not having a website before this was a fun first step to take with Experts Auto to build simple one page website that could act as a starting point for future growth, a landing page for current ad efforts, and a clearly established online brand.
We are proud to have launched this website with a pre-launch campaign that was able to earn a coup-le leads right out of the gate for the team at Experts Auto. Being a start up it is important to have a solid foundation for future success and growth and we were happy to provide that in a polished new website.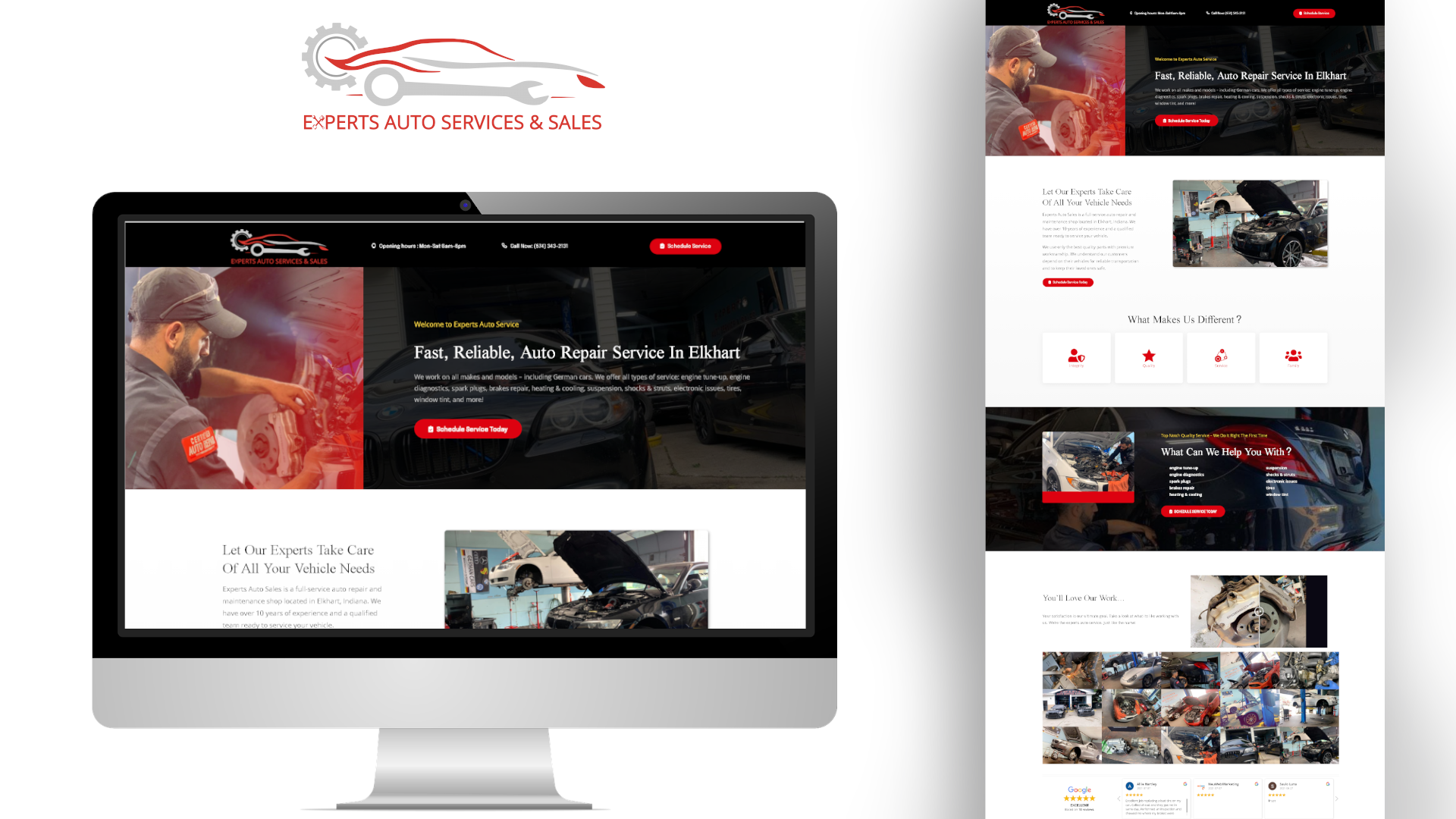 Advanced Analytics & Resources