ATTENTION MORTGAGE LOAN OFFICERS:
Get 30 Exclusive Appointments That Are Ready To Have A Sales Conversation In The Next 60Days Guaranteed
Are You A Mortgage Consultant Who Is Sick Of Wasting Time, Money & Effort On Chasing Down Unqualified Leads? We'll Help You Implement This Easy Fix To Get A Steady Stream Of "Exclusive To You Mortgage Leads", That Are Pre-Qualified And Ready To Move Forward.
Loan Officers and Brokers Are Going Crazy Over This New Approach!
Secure Your Spot Now To Increase Your Odds As This Program Won't Always Be Available
Once All Our Partner Slots Have Been Filled.
NeuWeb Marketing is a local web design and ad agency that specializes in home mortgage marketing. Our mission is to empower home loan officers and mortgage brokers to reach their fullest potential online and double or even triple their production. All without cold calling, begging friends and networks for referrals, or just flat out coming across annoying. We do this with our comprehensive marketing system known as the "Broker Accelerator."
Pre-Qualified Home Loan Appointments
We verify each lead that comes through your funnel is exclusive to you and in the market for a Mortgage Broker. We use highly targeted data directly from Facebook and Google to identify active prospects looking for a mortgage broker in your area.
More High Ticket Clients With Pre-Screening Surveys
You want "good" leads. That means we have to close the gate a little by implementing a pre-qualification survey. Each home loan lead goes through our disqualifying survey process which does two important things. Filters out the gawkers and bad credit people out and gives you all the information you need to close the deal.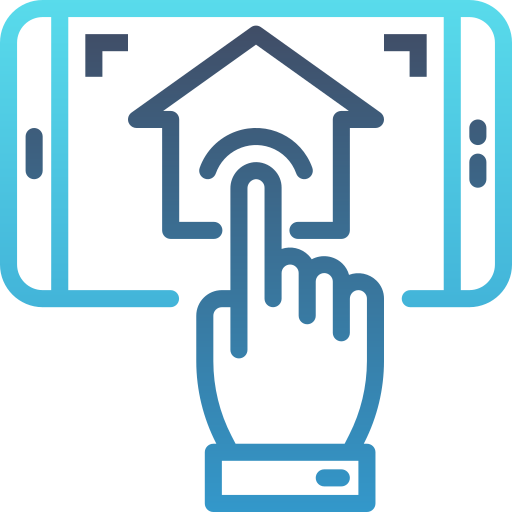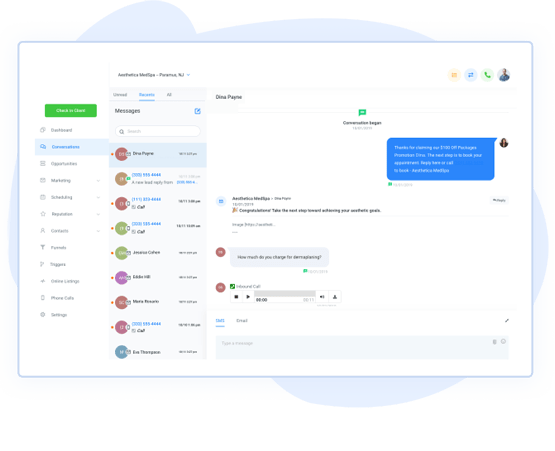 Save More Time & Effort With Automated Follow Up and Lead Booking
Never miss another opportunity. From the first touchpoint all the way to close, we track every lead. Our system allows us to setup automated text messaging, emails, voicemail drops and direct calling on your behalf, completely done for you! Every lead is followed up with for you at least 15+ times in 90days.
Done For You Lead Booking And Pipeline Management
Just give us the days and times you are available to take bookings and live calls and we can automatically book in appointments on your calendar. Stay busy with better quality mortgage leads and you will soon have a gold mine the others guys can scratch their heads at.
Put An End To The Lead Drought.
Right now you can get the same systems, strategies, and software for your business and scale your profits. With our all new Broker Accelerator you'll have access to all the tools the big mortgage players use and other marketing teams have spent thousands if not millions to create. I've spent the last two years refining this system, generating thousands of leads and millions of dollars in closed loans for our mortgage clients around the U.S. Our funnels are time tested and ready to do work. It takes less than a minute to book your demo and you can test drive this system without risking any of your hard earned dollars.
Get 30 Leads In 60 Days Guaranteed Or We'll Work For Free Till You Do!
What Our Partners Say About Our System
We love getting results and so far our partners have seen over 3000+ new leads generated!
Our digital marketing system is just one piece of the pie. Our partners enjoy working with us for our knowledge and expertise but also for the friendly passion we put into each project. When we are hired to do marketing, we do life with you. We become your marketing guide and won't stop until we've achieved your fullest potential. At NeuWeb we see you as more than partners. We are family.
I can't say enough about this program. It's been fantastic.
John Foster
Sam has done a great job for me. He has built custom tools and targeted specific markets I want to grow in while avoiding others.
Eric Thompson
"My website paid for itself within the first month and a half when I started receiving requests for my service. With the SEO work on the site we were able to be ranked #1 in my service area"
Karen Scovie
Expert Home Staging Consultant
Before you say it's not for you… this system works with Roofers, Home Improvement, Plumbers, Electricians, Home Loans, Real Estate, Home Staging, Dentists, Chiropractors, Financial Advisors, Lawyers, Auto Sales, Sports Clubs, and any other local business that needs customers. The bottom line is this; if your business thrives on a steady flow of qualified prospects through the doors, then this is the system for you.
Where You May
Have Seen Us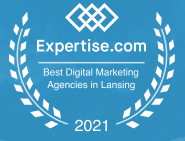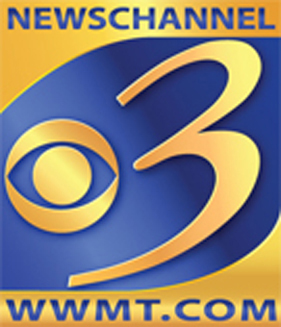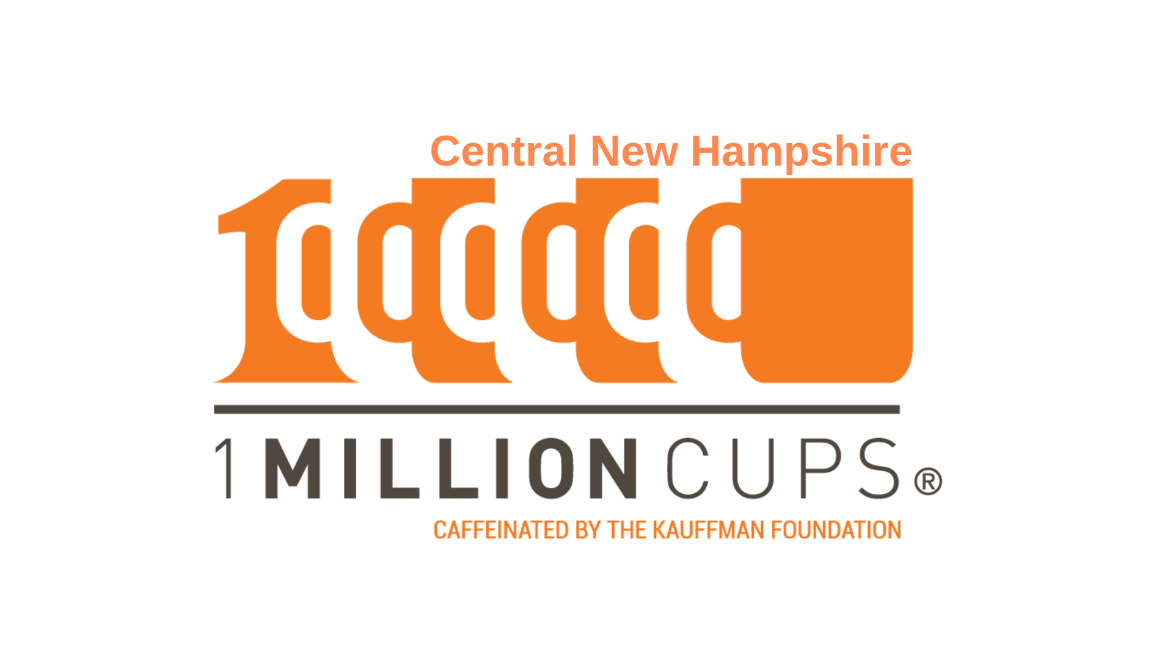 Start Generating Exclusive Leads And Appointments Without Shooting In The Dark.
Ever been on a bad date? Ever wake up and realize that it was your marketing department sapping you dry on each new gimmick? Look, not all dates are the same… and neither are we when it comes to being chivalrous with your marketing efforts. You already know digital marketing works. You've witnessed competition growth in the last 10 years and you want a slice of the pie. Good, because we've designed a proven system to help you take advantage of the online marketing opportunity and eat a whole smackerel of delicious pie!.
We are NOT just another vendor like Lending Tree, Zillow or Experian looking to sell old recycled leads.

We are NOT about pushing outdated methods like door knocking, cold calling, or shaking hands at networking events to grow your business.

We are NOT going to tell you that you have to find the perfect technology, CRM or magical digital gizmo that will solve your follow up and lead generation problems.
In Short: Broker Accelerator is A SHORTCUT.
A lack of leads and commissions are symptoms of a much greater problem that may be harder to see it first glance. That's the bad news at least. The good news is that its a lot easier to fix! On your Strategy Session call you will discover the actual blueprint we created for working with thousands of home lenders from every corner of the United States. You will now have access to all the processes, marketing funnels and scripts that we use to catapult home mortgage businesses using online marketing.
A Message To Home Loan Officers
Dear LO Friends,
Do you ever feel like you are throwing away money trying to grow your mortgage business through digital marketing? You spend hundreds, maybe thousands of dollars on tactics like Google ads, automated mailers, Email lists and inbox blasting, making a thousand little tweaks to your website hoping to rank just a little bit higher in search results. Maybe you've done some traditional marketing like radio or billboard ads but at the end of the day you don't understand the numbers and what they all mean, you just know about what matters – getting good leads and closing home loans. You get disappointed with the results and wonder what's the point? Does this even work? You've poured a lot of time and money into this operation. What you need is consistency. A steady flow of pre-qualified leads coming through the door. Yet, all you hear is crickets chirping in the background… and NO its not your ring tone. If that sounds like you, then listen close because you are going to want to hear this.
My name is Sam Neudeck.  My team and I speak with Loan officers and mortgage brokers almost every day that are fed up with some part of their lead acquisition efforts. They are sick and tired of wasting their time, energy, and good money on new advertising gimmicks that never seem to get the return they are looking for. Top players like "LowerMyBills, Quicken Loans, and Rocket Mortgage" loom over your efforts like an ever present monster scooping up all your leads. They may have even had thoughts like, "Is it even possible for small, independent loan officers to  compete in such a fierce marketplace?" and "with such a small amount of leads coming in I can't afford what I'm paying for ads. The marketing doesn't work and I'm wasting too much time." The Good news is that this simply isn't true, and I'll prove it.
You Can Compete Using The Right Mortgage Marketing Tactics
The Truth is you CAN compete with the big players. Not only that but you can beat them at their own game and unless you aren't doing anything whatsoever, your marketing efforts are NOT broken. In fact they are an extremely valuable asset and could be producing 3-4x as many leads as they are now. You say how can that be? I definitely don't have my phone ringing off the hook and I've almost spent my entire budget this month? The problem is that your leads are falling through the cracks right before they convert. Your digital ads are actually working! You could be converting 25-30% more volume but your prospects are skittish and leave your funnel just before contacting you.
Here's why that is. The average mortgage website when you load it is a mess. Lets be honest.  Typically the navigation is hard to understand, spacing and text isn't quite properly laid out, and there's always pages upon pages of information that never seems to lead the prospect anywhere. They have buttons that go to the application page but they get lost in the layouts.
Some have a large call to action to apply spammed all over the page and while you want loan applications lets step back into the perspective of the user for just a second. When they first land on your homepage, they are searching for answers but they notice a ton of options and a scary application button that they know will ask them about financials… a sensitive subject for most people. Rather than being an enticing offer, it sets off a sense of alarm and caution in your visitors right off the bat. 
Lets say someone clicks through to the form.
Now they see a large wall of fields and information they have to dig out of their file cabinet or wallet in order to complete and they just plain quit on you. Why do they need my social number right now? Is it safe to tell them my credit score? This website is a little janky, am I about to fill out a phishing scam? Essentially you are throwing all your effort into a prayer that each person that views your application is fully educated on the loan process and knows what to expect.
If this is your approach, potential clients will leave your website and never return in favor of the next loan officer with a more approachable experience.
See It From Their Eyes
Step into your prospective customer's shoes for just one minute, they arrive at your website and they have no idea what to do first. For the few that actually noticed that daunting loan application form to them it looks like a huge flashing warning sign. They think whoa they want all my personal information, my name, my email my phone number even my home address, sensitive financial data like my income and my credit score.
Instantly, their guard goes up. They start worrying about identity theft or getting hounded by overly aggressive mortgage sales people day after day. They going to fill out that form, heck no. Not if you haven't already spoken with them and told them to. Then that doesn't mean that they're not serious that just means your approaching them the wrong way and just like that you've lost yet another potential loan and by the way they're never gonna call you to tell you this either. 
Now I promised some good news and here it is… 
There is an EASY FIX to this problem. You are going to see how simple it really is and why LO's are chomping at the bit over this new approach. Let's revisit our website example but this time imagine the user gets to the site and they've got a vision for the home they want to buy. When they hit the landing page, instead of a bunch of throw up on a page with apply now buttons, they see a clean simply design page with just a few easy to answer and relevant questions about their ideal home. They fill one out and think, "that was easy" here's another one. in just a few more seconds they are swiping through a quiz and having fun doing it. On the final step they aren't presented with a large  list of personal info questions but just some basic contact info. They think "wow, that was fun and they aren't really asking for too much up front." They hit submit without ever thinking twice. Why?
Because they ACTUALLY FELT VALUED. They felt like they made progress and got closer achieving their dream.
I've been using this approach personally with clients and have tested it with home loan officers across the United States over the last few years. This system has attracted over 2.5million homebuyers and it's an absolute game changer for struggling independent loan officers. I call this systematic approach "the Broker Accelerator." And it has consistently brought in way more leads than the traditional and outdated marketing methods most LO's still use. Many of our mortgage companies see 2-3 times more leads just getting started in the first month and even more when they utilize the full system. you know what's even better? Many times they don't have to change their current efforts or spend a single dime more on marketing. how does that sound?
I know, too good to be true? Maybe but stick with me… 
You are probably asking, But Sam, if this is such a revolutionary approach, then why isn't every mortgage company under the sun doing it this way? If it was easy to be an astronaut we'd probably have a colony on mars today. In the same regard building a highly interactive funnel with surveys, landing pages, and automation is tough work! Its hard, Its expensive, and it can be flat out frustrating. Its no wonder only the biggest and most well funded companies have systems like these.
It's their secret weapon and its been used by companies like Rocket Mortgage, and Quicken Loans to propel them to the top and keep them there. They leverage their clout to snatch up all your prospects and offer extremely competitive rates and ranges of service to attract your would be applicants.
Right now you can get the same systems, strategies, and software for your business and scale your profits. With our all new Broker Accelerator you'll have access to all the tools the big mortgage players use and other marketing teams have spent thousands if not millions to create. I've spent the last two years refining this system, generating thousands of leads and millions of dollars in closed loans for our mortgage clients around the U.S. Our funnels are time tested and ready to do work. It takes less than a minutes to book your demo and you can test drive this system without risking any of your hard earned dollars.
I sincerely hope to see you on the other side.
Sam Neudeck
CEO | NeuWeb Marketing